I needed a Pick me up ! So TA DA!!!! Here it is!! I like my new Layout! It was made By LeeLou Blogs
http://leeloublogs.blogspot.com/search/label/Free%20Layouts
! Now that I know how to change my layout I am probably going to me doing it a whole lot because I tend to be kinda Finicky like that.... But for at least the next 5 minutes I like this one!!!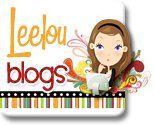 She has some AMAZING Free Layouts on her site!!! I love all of them!!! Please give her a looksie and let me know if you like what you see too!!!!!!