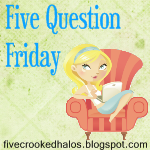 1. Have you ever visited another country?
I have never traveled outside of the USA. But my bucket list includes lots of international travel!
2. Where is the strangest place you have ever been?
Strangest? Hmmmm....Ive been in the underground tunnels at Disney moore times then I can count, been in the bowels of Magic Kingdom LOADS of times but as for strange.... can I get back to you?
3. What is your favorite season?
Winter into Spring and Summer into Fall! Temps are perfect! Warm days but cool nights! Jeans and Tshirt weather !!! Perfection in all states!
4. What one song will always cheer you up?
5. What Disney character do you resemble most?
The Wardrobe from Beauty and the Beast